Temporary Paint
.
The worlds only eco friendly permanent yet removable paint.
Temporary Paint Can Be Applied To A Variety Of Surfaces
Temporary Paint has been developed so that it can be applied to wide range of different surfaces that include porous materials, while maintaining its removable properties.
The Temporary Paint® service we offer is 100% eco friendly.
Temporary Paint is a water based paint. When our removal formula is applied it turns back into its water form, allowing it to be easily removed.
Our Temporary Paint adverts are extremely eye catching
Temporary Paint is available in a wide range of different colours, this combined with the bold adverts our creative team design equals bold adverts!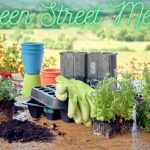 What is Temporary Paint and where can it be used?
Temporary Paint is the worlds first permanent paint that can be removed any time using our special biological removal formula. When placed over the paint the removal formula biologically breaks the paint back down to its water form, allowing it to be washed away without any hazardous effects with enough water. Temporary Paint can be applied to any material or surface and removed without damaging or changing what it has been placed on in any way.
Temporary Paint can be used for a variety of applications.
Over the years we have been contracted to install temporary paint for a wide range of different projects. These range from giant painted floor adverts throughout the Queen Elizabeth Olympic Park in London, to temporarily painting a plane a different colour for a movie. The Green Street Media installation team is highly skilled and equipped to work  on the most challenging of jobs. Get in touch with us today to find out more about our temporary painting services.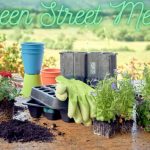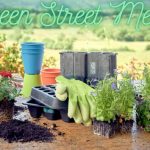 We have installed over 10,000 paint adverts!
Green Street Media have the exclusive rights to place temporary painted adverts on the floors of over 500 shopping centres across Europe. If you are launching a new brand or if you want to promote a new product we can help assist place your message in locations unassailable to any other advertising agency in the world!
Interested?
Find out more, get a free media pack now
Green Street Media is the exclusive provider of the worlds first 'Permanent, yet Temporary Paint'. This innovative temporary paint can be applied to any design, on any hard surface. It's practically permanent, whilst also being temporary and biodegradable, allowing us to create highly intricate temporary adverts. Now available at many UK retail locations and already used by many councils across the UK, temporary paint is the premium media choice to stand out beyond any traditional media format. The temporary biodegradable paint is acrylic based and can be applied to floors, walls, cars or just about any hard surface and is completely environmentally friendly. You can now create innovative floor adverts for special events or even use temporary paint on your cars and buildings, or for just about any special promotion that you want to bring to life. We offer a full implementation/removal service and we now offer the paint for self use.
"They look absolutely fantastic! Thank you for helping to brand Sheffield as the entrepreneurial hub of Britain for MADE festival!" MADE Festival Marketing Manager
"We used the paint to help promote an event taking place at Portobello, Edinburgh's seaside.  We were particularly keen to see how well the colours stood up to the elements, and how easy it would be to remove.  We have recently put down new paving, so it was important to ensure the product would not do any damage.  We were all very impressed with the results and look forward to working with Green Street Media in the future". City Centre Manager, City of Edinburgh Council.
Temporary Paint Retail
As well as offering this unique service, Green Street Media now offers you the chance to apply your very own temporary painted adverts/artworks yourself. You can now purchase this unique paint for your own home/business use. We can provide you with your own stencil to make your own adverts and send you the paint directly with full instructions for use. Implementing your own adverts will offer highly effective temporary painted adverts/designs at extremely low rates. Ideal for creating temporary signs, temporary car parks, temporary line markings and temporary events – Temporary Paint is the ideal solution for your temporary marking needs.