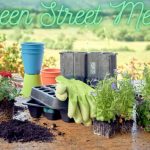 CUSTOM Colour Temporary Paint
Customer colour Temporary Paint is now available. You can but custom Temporary Paint matched to any RAL code online now. Custom paint can also be matched to Pantone colours, please email maximillian@greenstreetmedia.eu  if you want to match to a Pantone colour.
Temporary Paint is a GSM exclusive product that can be used for a diverse array of different applications. This product has the properties if a fully permanent paint that can be used on asphalt, concrete metal, glass, wood and many more. The paint can then be removed at anytime there after using the GSM Removal Formula.
How it works
You can remove the paint at any time by simply applying a small amount of remover evenly, onto any area that you have applied GSM Temporary Paint. The paint will then biologically break back down to water form in between 5-30 minutes depending on how thickness of paint to be removed.
Once the GSM Removal Formula has biologically broken the paint back down to water form, the paint can be washed away water (we advise a jetwash to make things easier). The paint can be washed straight down the drain as it is 100% eco friendly.
Health & Safety
Please note that temporary paint does have additional safety or regulatory datasheets available. The temporary products we sell may have possible health and safety hazards, these are covered in these in the datasheet documents. Refer to the container for full information and always follow the instructions.
0.5L, 1L, 2.5L, 5L, 10L, 20L
Brush, Roller, Airless Sprayer
1 – 6 hours (temperature dependant)
Reviews
There are no reviews yet.
Only logged in customers who have purchased this product may leave a review.