3D Street Art
.
Fascinate your target audience with 3D Street Art advertising.
3D Street Art is great for social media
As 3D Street Art engages your target market and allows them to interact with it for pictures it can work extremely well in promoting social media channels.
3D Street Art can be designed for any brand
As all of the artwork we used is designed bespoke it makes this form of marketing extremely diverse and easily adaptable to any brand.
The Clean Advertising service we offer is 100% eco friendly.
Where possible we use recycled rain water in our clean advertising process. We also plant one tree in Lesotho, Africa, for every clean advert we place on the streets!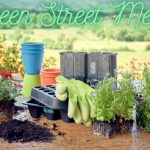 What is 3D Street Art Advertising
?
3D Street Art is also refereed to as anamorphic art or trompe l'oeil art. This type of art has been practised for century's but only recently has it been used as a form of advertising. Street artists gained huge crowds and massive amounts of social media attention when painting 3d art in public spaces. The team at Green Street Media realised the artwork created could be a great platform to help promote brands around the world. Today we install 3D Street Art around the world and work with a wealth of the worlds best anamorphic artists.
How Big Does It Need To be?
The design team and our 3D Street Artists genrally suggest that 3D street are should be a minimum of 2m by 4m. But we have designed and installed smaller 3D Street Art that have been just as effective. There is not limit on how big the art work can be. Get in touch with our friendly team here at Green Street Media and they can help advise you on what sort of size would work for the idea you have. If you are not sure on your idea and need some suggestions that is not a problem. We have a full service team so we do everything from concept to installation.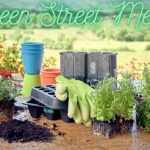 Make it go viral!
Using 3D Street Art as a form of advertising creates an organic interaction with the consumer. People like to interact, stand on and get pictures taken with the artwork. These pictures usually end up on social media, allowing brands to bridge offline marketing with online campaigns. We always advise our clients to include a catchy hashtag into the artwork or in promotions surrounding it.
Interested?
Find out more, get a free media pack now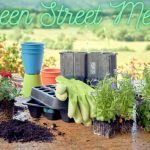 3D Street Art, Creative Campaign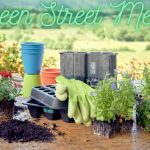 3D Street Art, Creative Campaign
3D Street Art offers a unique way to allow your target audience to literally interact with your marketing messages. We employ highly skilled 3D Artists and have also partnered with the worlds leading 3D Street Artists around the world, each with their own specific. skill set. This allows us to provide you with a wide range of 3D artwork styles to suit your brand and can create just about any 3D Art design type imaginable. Traditionally we would arrive with our street artists and hand craft the 3D drawings on site to provide a visual spectacle as our artists create your unique artwork 3D Street Art. With the evolution of technology we can now also craft the 3D artwork in our studios, which allows you to have your 3D painting duplicated onto ultra-thin & slip resistant vinyl that can be simply blended into any hard flat surface, should you require a quick install and removal or if you would like to keep your 3D Street Art for long term use.
3D Street Art is a unique way or fascinating your target audience. This awesome type of artwork will naturally make people engage with it, both in person and via social media. At GSM we have some of the worlds most talented 3D Street Artist that can assist make your marketing campaigns win!
There is only very few artists that can create realistic and convincing 3D Street Art. The majority of the most famous artist all live outside of the United Kingdom and they are extremely expensive to commission. Here at Green Street Media we have created an affordable solution for brands. The 3D Street Art advertising solutions we offer allows you to get awesome artwork design and displayed as many times as you want. We do this by first getting our highly talented artists to create perspective artwork in person. Our creative team in the office then digitalise the artwork, allowing it to be printed. Then we print the artwork on to anti-alip floor vinyl that can be placed anywhere. This allows our clients to be able to display the 3D Street Art in any location as many times as they wish. By printing it on anti-slip floor vinyl it allows people to walk and touch the artwork without any sort of deterioration.